COMPLETE BIOGRAPHY - SUE TL FOX
Fox was #1 in the World as a super welterweight in 1979
On November 9, 2013, the Golden State Boxers Association honored eight females both Boxers and females outside the ring with California connections to the sport, who have made a significant impact in the world of boxing. Sue TL Fox, Layla McCarter, Lucia Rijker, Jacqui Richardson, Gwen Adair, Michele Chong, Carol Steindler received an induction Hall of Fame Award from this organization. Press Release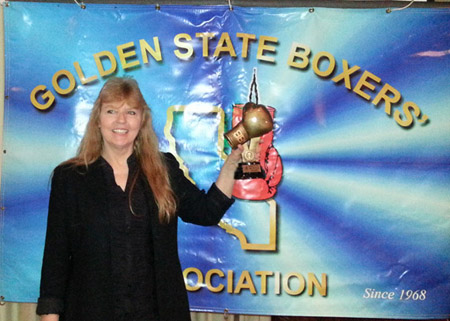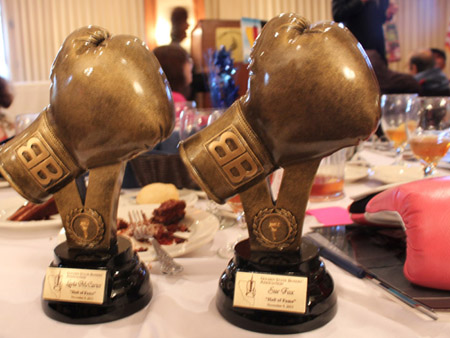 Sue TL Fox - Inducted for Hall of Fame Award
Golden State Boxers Association
Also...Award Certificate from the
City of Los Angeles, California
The Ring Magazine
90 Year Anniversary Commemorative Issue
Sue Fox Named "Top Ten" Most -Significant Female Boxers
of All Time - Ring Magazine - Feb. 2012 Issue
February 3, 2012 Link to Press Release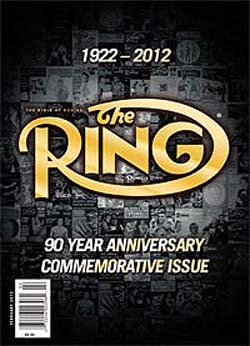 Special Honor Plaque
WBC Cares of Colorado Members
September 20, 2013
Special Honor Plaque for the contributions to women's boxing by Sue TL Fox and WBAN Link to Story/letter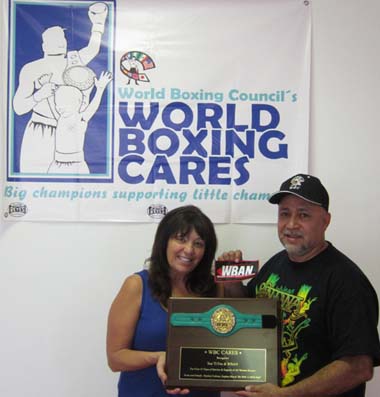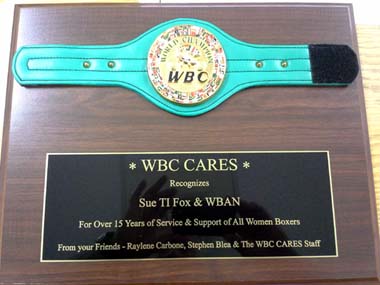 "Spirit of Giving" Award
February 2013
Sue Fox received special award from
Bad Girl's Boxing Organization Link to Award Page
The Spirit of Giving Award is the Bad Girls Boxing Programís most prestigious award. This award is given to acknowledge a highly supportive and inspirational individual. The recipient of this award has a clear understanding of our programís philosophy, goals and vision in rebuilding and reshaping the lives of young women. She serves as an example to all women in the sport of boxing.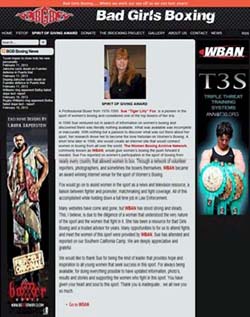 Bronze Award
2016, 2013, 2012, 2011, 2010
2009 through 2003

Disabled American Veterans
"This Certificate of Honor is hereby awarded to WBAN"
(only a couple of certificates scanned)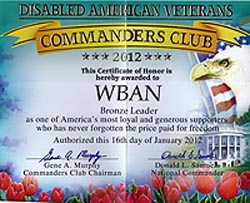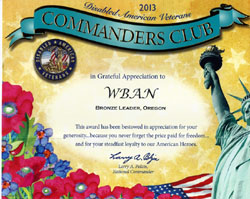 Note from TL Fox: please remember the Veterans who
have defended our country...
Women's Boxing Accolade
Presented to

December 2008
Sue TL Fox of WBAN

For your service to USA Boxing athletes- especially our female boxers - USA Boxing Women's Task Force
USA TODAY
WBAN: HOT SITE NOVEMBER 2002


Hot Site featured on USA Today
USA Today: "So Tonya Harding's going to give professional boxing a try. To see the caliber of opponents she'll be facing, take a tour of the ring with WomenBoxing.com. Get the latest results, boxer profiles, stats on up-and-comers, and those all important blow-by-blow photos"

July 2000
WBAN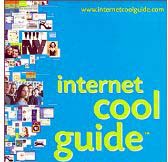 Top pick -One of the TOP Sports
Website of 2000
Internet Cool Guides Magazine
December 2000
Links2Go Award to WBAN



"Each quarter, Links2Go samples millions of web pages to determine which pages are most heavily cited by web pages authors, such as yourself. The most popular pages are downloaded and automatically categorized by topic. At most 50 of the pages related to a topic are selected as "Key Resources."
January 1, 2000
Jeff Hobrath Art Studio Award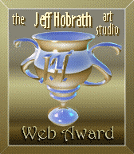 WBAN Award -"For excellence in web presence"'
October 1999
Editor's Choice
"Best of the Web"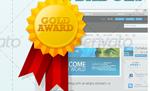 The Net Magazine
Issue: December 1999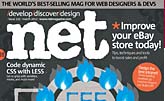 WBAN was listed with nine other "Let's get ready to rumble" Boxing Sites on the Net....

It was the only women's boxing site listed with the ten sites to visit, all others were male boxing site! Other sites mentioned: Boxing.com; Boxing -records.com; Don King Productions; Holyfield vs. Lewis on sportsline.com; House of Boxing; International Boxing Federation; International Boxing Hall of Fame; Kronk Gym; The Official Lennox Lewis Web Site.