(APR 30) Last night a Women's fight was televised on Fox Sports 2 (FS2) on a Mayweather Promotions card in Las Vegas, Nevada at the Sam's Town Hotel & Casino.

Local TMT Fighter "Amazing" Layla McCarter, 142, took on the very tough Szilvia Szabados 147, from Miskolc, Hungary in an eight rounder.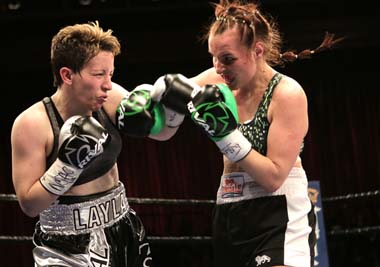 McCarter wanted to fight three minute rounds which she has been lobbying for for many years but Szabados declined because she said, "If they aren't going to pay me for three-minute rounds, I will only fight two-minute rounds!"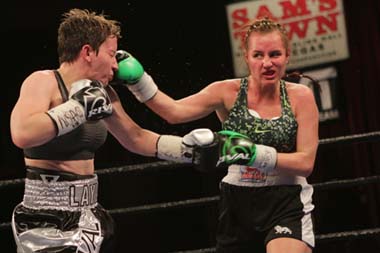 McCarter came out of the corner in the first round in a lock and load mode and unleashed a barrage of punches. Szabados attempted to get off a few punches of her own and stood firmly against the multi-time World Champion.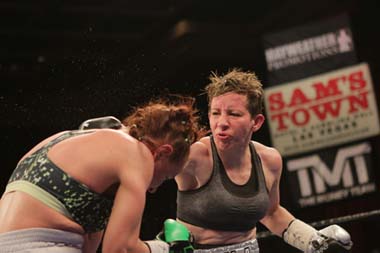 Szabados is coming off a loss from her last fight against two-time Olympic Gold Medalist Claressa Shields so she is no stranger on taking on the best.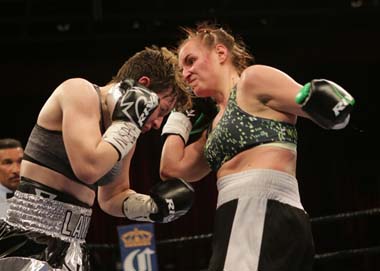 McCarter stopped Szilvia, which appeared to be from a body shot as she turn her back and appeared to be in pain, the Ref Tony Weeks immediately stopped the fight at the 56 sec. of the 7th round.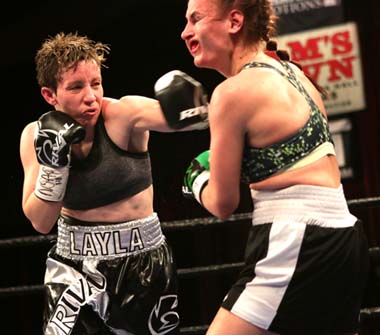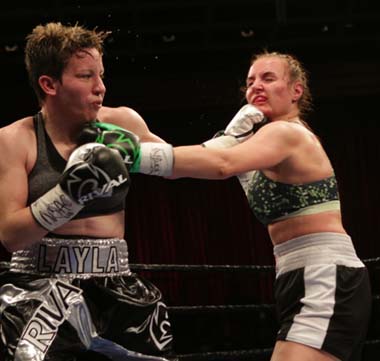 WBAN would like to thank Las Vegas Photographer Mary Ann Owen, for the great photos and write up on this bout that took place last night. A big congrats to Layla McCarter, and we are very excited to see her signed with Mayweather promotions....very deserving to this great multi-world champion! Sue TL Fox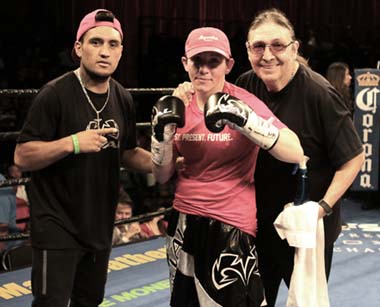 Winning shot of McCarter. All photos by Mary Ann Owen